Jacob Fischer på Guitar Mads Tolling på violin.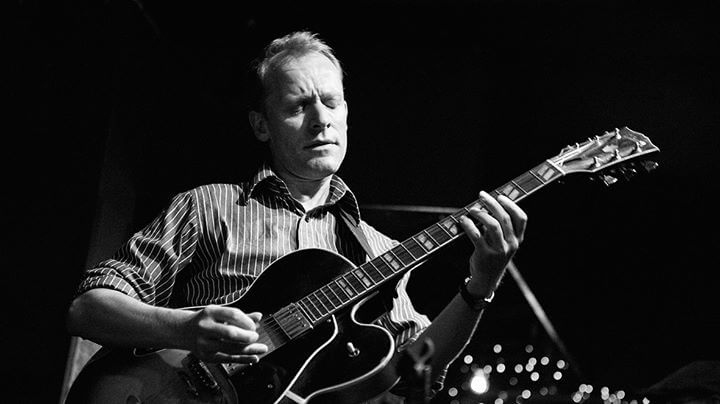 Da jeg ringede til Jacob for at bekræfte vores aftale, svarede han med en sms fra Californien – …han farer Verden rundt, men vender altid tilbage til Fanø oh..F. Jacob tager dansk/amerikaneren Mads Tolling med på violin, ligesom ved vores slutkoncert sidste oktober.
I USA skriver man om de to herrer:
Jacob Fischer ... In New York City
….release of his second album for Arbors records in the US.

Featuring some of the best musicians from the east coast in a selection of wonderful standards in fresh and inventive arrangements. The classic mellow sound of vibes and guitar spiced up with a bit of Django and some bluesy slide guitar. All on the classical nylon string guitar. Great rhythm section work by Webber and Wilson and Chuck Redd is one swinging vibes player. Recorded at Avatar studios.
Mads Tolling, USA/Danmark!
Mads Tolling, internationally renowned violinist and composer, is a two-time Grammy Award-Winner and the 2016 DownBeat Critics Poll Rising Star winning violinist. As a former nine year member of both Turtle Island Quartet and bassist Stanley Clarke's band, Mads has spent most his professional life touring internationally. Since 2007 Mads has lead his own group, Mads Tolling Quartet. "The Playmaker" released in the fall of 2009, features Stanley Clarke and jazz greats Russell Ferrante & Stefon Harris. A MTQ album: "Celebrating Jean-Luc Ponty – Live at Yoshi's" was released in May, 2012. Mads' latest album is called "Mads Tolling & The Mads Men – Playing the 60s," which features classic songs from TV, film and radio in fresh jazzy versions with guest vocalists Kenny Washington and Spencer Day. Mads has been featured on NPR's Morning Edition, and his recordings have received rave reviews in Downbeat Magazine, Strings Magazine, Washington Post and the San Francisco Chronicle. He has performed with Chick Corea, Ramsey Lewis, Kenny Barron & Paquito D'Rivera.